Clifford Bridge Primary School
Welcome from our Executive Principal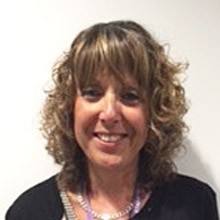 It is my pleasure to welcome you to Clifford Bridge Academy. Our school is member of the Inspire Multi-Academy Trust of three Coventry primary schools. The other schools are: Walsgrave CE Academy and Whittle Academy.
Clifford Bridge primary school is a popular primary school with a village like feel in a popular residential location. The school was lucky enough to have a new build and refurbishment in 2013 as it grew from a one to two form entry school.
We are all positive about the autonomy and independence that comes with our schools being a group of academies working together. The schools are accountable to a 'Board of Directors' and the 'Local Governing Body'.
At Inspire Education Trust we are passionate about making a difference to the lives of our children. They are at the heart of everything we do and we strive to inspire all learners and we want all our schools to be the best they can be and for each child to discover the skills, abilities, talents and interests that lie within them.
The schools have a desire to question, change and innovate to ensure that what they provide enables our children to become successful learners, confident individuals and responsible citizens.
We believe in working in partnership, enabling us to ensure all children to achieve their full potential. Our schools know the impact that working collaboratively can bring.
At the same time, we recognise the importance for each school to retain and promote their individual identity. Every school has its own context and challenges. This is why we encourage our member schools to lead and manage in a way that preserves that individual identity and responds to the specific needs of their children and community.
The combination of autonomy and collaboration across key areas of leadership and management, underpinned by shared vision, values and best practice is what makes our schools special.
We want to work in partnership with parents and carers and will provide regular opportunities for you to come into school. We have an open door policy and all problems and concerns will be promptly dealt with.
I hope to see your children regularly when I am in school to share and celebrate with them their hard work, efforts and achievements and I look forward to seeing you in the near future!

Kim Docking
Executive Principal
Welcome from our Headteacher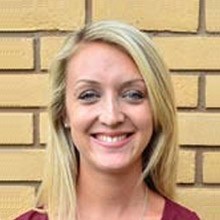 We are delighted to welcome Mrs Amy Husband as our new headteacher from September 2016.
Latest School Events
There are currently no events.
Calendars page(s): School >>
LATEST SCHOOL TWEETS
Clifford Bridge @CliffordBridge
14 Jul Busy day at Clifford Bridge tomorrow. Family Fun Run.... Cake Sale and Clifford Bridge Talent Show
14 Jul Y1 found plenty of mini beasts and also some funny, furry ones at #plantasia https://t.co/mJytpx9thX
14 Jul Y1 had an aMAZEing time exploring #plantasia on Wednesday! https://t.co/GrK23t3k6m
14 Jul Then we looked at the flowers in the school grounds to find the most common colour. We found lots of clover! https://t.co/0qPYteBmRn
Address
Coombe Park Road,
Coventry,
West Midlands,
CV3 2PD
Phone number
02476 451720
Email address
info@cliffordbridge.coventry.sch.uk