Welcome from Chair of Local Governing Body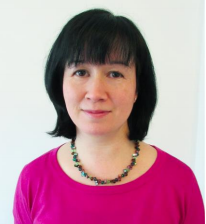 I am delighted to welcome you to Clifford Bridge Academy, part of the Inspire Education Trust. My name is Rebecca Male and I am Chair of the Clifford Bridge Local Governing Body, having been a Governor at the school since 2012. With one child at Clifford Bridge and another recently moved to secondary school, I have a clear insight into the issues that matter to parents and pupils. I am a graphic designer with many years' experience in educational publishing and bring to the Governor's role my expertise as a project manager, an attention to detail and good communication skills.

The Clifford Bridge Local Governing Body is drawn from parents, members of the local community and experienced educationalists. We work in partnership with the Senior Management Team to ensure that a high standard of education is provided to all pupils in our care.
The Governing Body contributes to the strategic direction of the school, identifying how it should develop and improve. We do this by reviewing and agreeing policies, by setting targets and priorities, and by monitoring performance against national data and other key indicators. We meet regularly and are often involved with the school day, observing lessons and reviewing evidence of learning and pupil progress.

As "Critical Friends" of the Senior Management Team we are required to question and challenge decisions, and to create an environment of trust and mutual respect, which encourages a free and honest exchange of views, thoughts and ideas.

The members of the Governing Body come from a diverse background but we share a professional approach, which puts the children first. We make sure that the school sets and keeps to the right course by gathering views, asking for opinions and seeking the input from children, parents, teachers and the wider community.

We are here for you. Please do feel free to contact me, or my fellow
governors, about any aspect of life here at Clifford Bridge Academy.
Rebecca Male
Chair of Local Governing Body
Contact Via:
Coombe Park Road
Binley
Coventry
CV3 2PD
Tel: 02476 451720